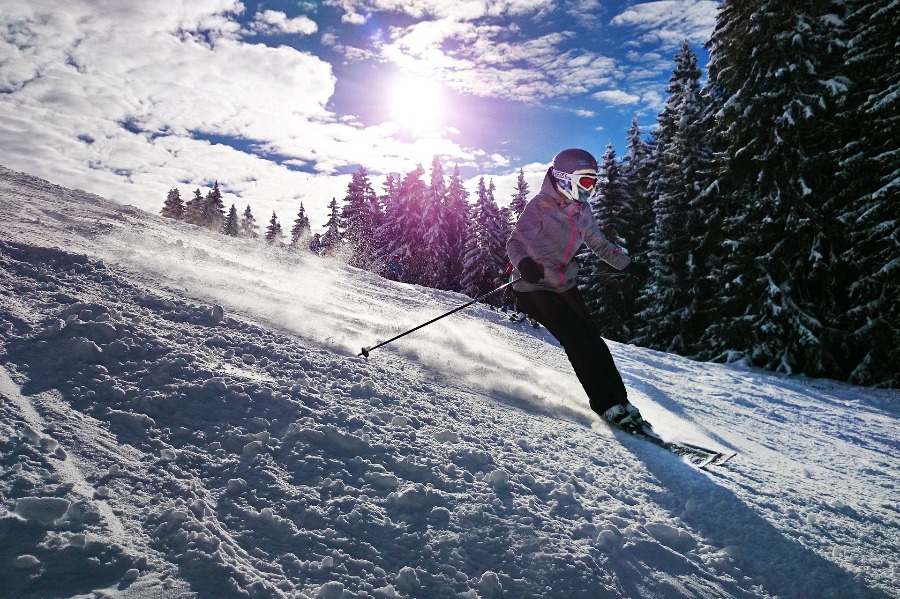 Aavasaksa Ski Center
The family-friendly ski center has one lift and three slopes. There is also a 60-meter carpet lift that you can comfortably take up to the snow tube and sledding slopes. You don't necessarily need to bring your own equipment, because Ylitornio municipality rents out both slalom equipment, snowboards, and snowtubes opposite the cafe.
Ski trails
If you want to ski, you can go directly from the ski center to the approximately 8.2 km long and partially lit ski track that goes around the Aavasaksa mountain.

If the group includes people who are not interested in winter sports, it's e.g. less than 7 km from the skiing center across the bridge to the nice Matarengi village in Övertorneå on the Swedish side. The stores in Ylitornio are also happy to serve you.
Accommodation in Aavasaksa
Cabin accommodation, food and equipment rental are also offered by
Aava Sky Village
, located above the ski center, from where you can ski directly to the slopes
Opening hours
winter season 2023
tue, wed, fri 16:00 - 20:30
sat, sun 11:00 - 19:00
Weeks 8 & 9
tue, wed, fri 11;00 - 20;30
thu, sat, sun 11;00 - 19:00
Week 10
Slopes are open depending on weather conditions. Heavy snowfall or cold weather can affect the opening times of the slopes. Temperature limit is -20 degrees Celcius.
Aavasaksa on social media
Ticket prices 2023
Tickets are sold in Café Aava. Payment methods are cards & cash.
Day ticket: 15 €
Evening ticket: 8 €

Season ticket: 120 €
Season ticket for the family: (max. 5 persons) 310 €

extra family members: 20 € / person

Rental prices 2023
Ylitornio municipality is responsible for equipment rental. Cards and cash are accepted as payment..
Alpine package (skis, boots, helmet): €20, evening rental €12
Alpine skis: day rental €12, evening rental €8
Boots €8
Poles €3
Snowboard €12, evening rental €8
Snowboard boots €8
Helmet €5
Goggles €3

Ski harness for kids €2
Snow tube, free to use